Mehmet A – is a perfect kurdish Man with a hot Body and a very big Bush.
His Body is sexy hairy and his Cock has a very large slightly trimmed Bush. He has a hard Butt and a hairy Ass Crack. His Cock is a normal Size and is bone hard and always stands like a one. When masturbating, he makes sexy Sounds. When Cum comes a lot of white Sperm. In his many videos, he shows himself in many Positions, while his Cockis always Rock hard.
Mehmet is a very erotic naked turkish Man with perfect Body and a very stiff Cock.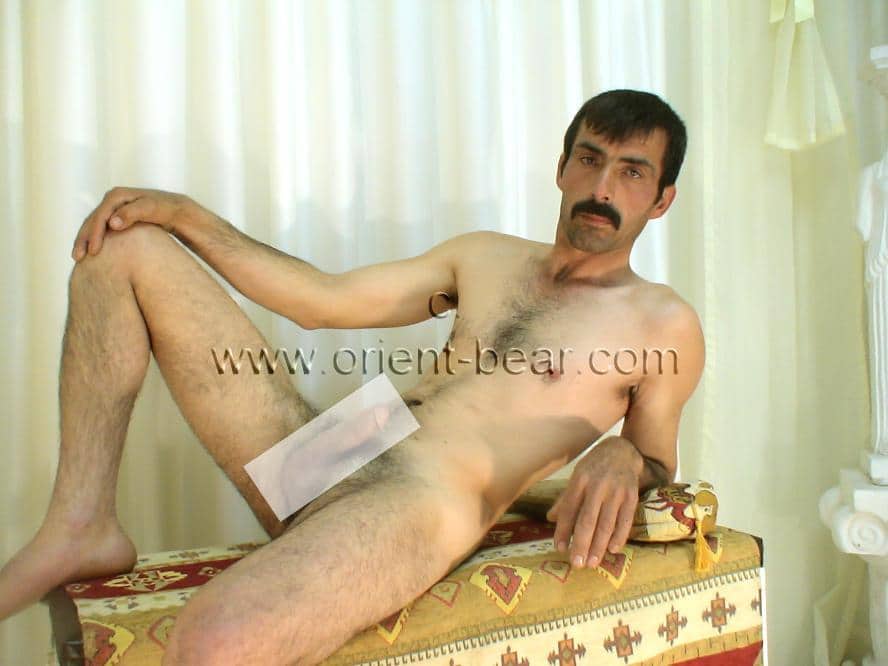 orient-bear.com Home

    Mehmet A. 6 Videos

    Mehmet A. 6 Photo Series
Mehmet A. is an  very erotic naked turkish Man with perfect Body and a very stiff Cock